Curriculum Vitae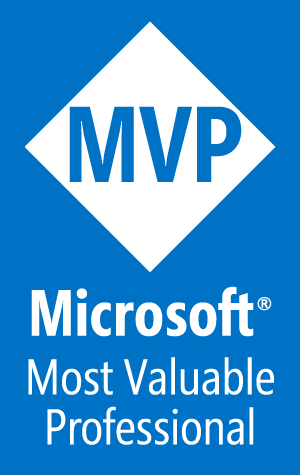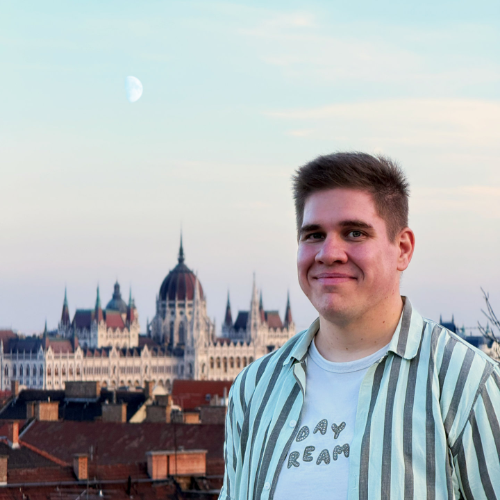 Experience
🏢 VIM
2019-06 - ongoing
Mixed Reality Engineer working on next generation real-time immersive technology for AEC industry
Bringing the enterprise experience to MR development, with focus on networking & synchronized experiences in a local, interactive and geographical sense.
🔗 Visit the website of VIM.
🏢 360world Europe
2016-06 - 2019-05
Senior Developer working on various Emerging Experiences projects
I'm working on most of the r&d projects happening at the company, with some focus on the UWP and enterprise side of things.
During my time at the company I became a specialist in several interesting fields: battling obscure formats, networking for mixed reality applications, and maybe most importantly shared spatial environments with ties to the physical world.
🔗 Visit the website of 360world.
🏢 Lufthansa Systems (Hungary)
2014-07 - 2016-06
Windows Platform Specialist (outsourced) working on mCabin
As the platform expert, my work was to oversee the production of our solution and to teach my colleagues the art of Windows development while I'm also acting as developer on the project too. In this major undertaking we encountered several challenging tasks, ranging from a complex data sync model with offline work support to advanced controls. This project was luckily developed with good UI / UX in mind, including scaling complicated interfaces from the phone to a screen the size of a TV.
🔗 Visit the website of Lufthansa Systems.
🔗 Visit the website of mCabin.
🔗 Download the mCabin demo app from the Microsoft Store.
🏢 ITware
2013-08 - 2016-06
Windows App Architect working on several Windows 8 and Windows Phone projects
Architecture of a large Windows 8.1 CRM application. Programmatical layout building with support for dynamic module placement and VM reuse. Creation of a calendar control with week and day view and infinite scroll. (Included handling of any number of appointments of any length, group based event highlighting and other complex features.) The project also gave me plenty of experience with WinRT specific issues, handling memory leaks in a XAML based environment and creating custom interactive controls from scratch.
Sole developer of a universal app client (Windows and Windows Phone) for APPaware. The APPaware app creation platform is a wysisyg app editor in a browser. It can create apps described in json, and the client apps on the 3 leading platforms render these as native apps.
Sole developer of the FLEETware Windows Phone client.
🔗 Visit the website of ITware.
🏢 Carnation Group (known today as POSSIBLE CEE)
2012-08 - 2012-12
Windows 8 application development working on the Windows 8 version of QRHacker
QRHacker is a service that allows you to create snazzy, highly customized QR codes with ease. The you have the ability to draw pixel-by-pixel, set the roundness of the codes' pixels, add background and foreground images and logos and the like, without things getting garish takes this way above the average QR code generator.
🔗 Visit the website of POSSIBLE.
🏢 Budapest Riddle
2012-06 - 2012-07
Founder, web developer and questmaker making geocaching meets ARG happen quicker than you can say geocaching meets ARG
BudapestRiddle is a fun adventure in the heart of Hungary. It combines riddles and puzzles with GPS based treasure hunting, forcing its players to visit museums and other sights around the city. The first game was in August of 2012, and was organized in 2 weeks by a group of 3 people. From the ~50 players in 13 teams, 3 succeeded in finishing the game.
🏢 WP7.hu, WPPortál.hu
2011-01 - 2015-03
Owner and editor-in-chief of the leader hungarian Windows Phone news site, member of SmartEast
I wrote over a 1000 articles and reviews during WPPortál's life, once even breaking the news of the WP8.0 leaks and gaining worldwide recognition. In total we've reached over 350 thousand unique visitors and gained almost 4 million pageviews.
🔗 Visit WPPortál (archived).
🏢 Freelancing
2010-08 - ongoing
I've done many things... 🙂, including but not limited to Windows 8 / 10 apps; Windows Phone 7, 8 apps; Drupal and static websites; various design works; interviewing developers for you
Education
🏫 Budapest University of Technology and Economics
2011 - ongoing
Faculty of Electrical Engineering and Informatics, Computer Science BSc
🏫 Lehel Vezér Secondary Grammar School
2003 - 2011
8 year structure
Languages
🌍 Hungarian
Native language.
🌍 English
Advanced level (C-type) language exam, complete written and conversational fluency.
Skills & Buzzwords
Things are only mentioned once (usually in the category where I was first introduced to that particular technology). I'm motivated to learn more and more to solve the tasks I need to solve.
⚡ Mixed Reality
Unity Blender basics HoloLens networking SignalR (original and Core) ASP.NET (original and Core) network discovery shared spatial environments Vuforia
⚡ Windows Development
C# XAML Visual Studio TFS Silverlight WinRT Expression Blend UWP Composition MVVM DI architectural patterns .NET CORE .NET Standard nuget
⚡ Web development and sitebuilding
HTML rendering engine quirks CSS JavaScript jQuery PHP MySQL markdown CMS Drupal module development APIs Git SVN Sublime Text SLIM framework VPS Debian LAMP stack nginx SSH SCP Fiddler Wireshark AWS basics Azure App Services Twilio mustache
⚡ Media and Design (Web, UI / UX and others)
Photoshop Illustrator basics pixel-perfection VR-AR-MR best practices usability Audacity Vegas After Effects ffmpeg Affinity Photo
⚡ Everything else
planning documentation management interviewing batch processing C C++ Hyper-V VMWare Office suite terms and tech behind aviation and air traffic management Office 365 ops Azure ops Cortana home automation WSL open source Github social media
Honors & Awards
🏅 Microsoft Most Valuable Professional, 2019-2020 - Windows Development
🏅 Microsoft Most Valuable Professional, 2018-2019 - Windows Development
🏅 Microsoft Most Valuable Professional, 2017 & 2017-2018 - Windows Development
🏅 Microsoft Most Valuable Professional, 2016 - Windows Development
🏅 Microsoft Most Valuable Professional, 2015 - Windows Phone Consumer
🏅 WP App Awards 2012 - Best Productivity App
Zero for Windows Phone.